Luis Conte's Guide to Latin Percussion Vol. I - 2nd Edition
Tumbadoras • Congas

As previously mentioned, this pattern is the most commonly used pattern in salsa music, called marcha (march) or tumbao; the first version is the most popular pattern while the second pattern was taught by the famous conguero Carlos "Patato" Valdes. Again, the second version has a "D" for Dead tone where the right hand plays an open tone but the left hand is already on the head so as to make a non-resonant tone: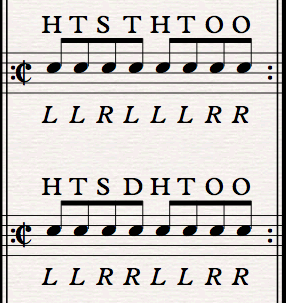 These patterns are used on the verses of salsa tunes: only one drum is played.
Choruses:

For choruses, the second drum is utilized and emphasizes the clave.
Here is the pattern in forward (3-2) son clave: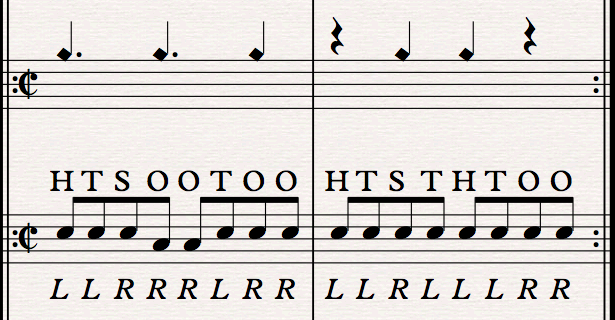 and reverse (2-3) son clave: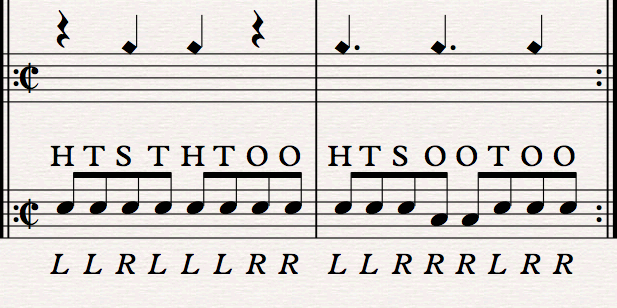 Moña or Bridge Section:

This pattern may be used on a bridge or moña (horn soli section) when the energy is higher than the rest of the song. Notice that this patterns works on either side of the clave: